NOAA Ship MILLER FREEMAN is a research vessel run by the National Oceanic and Atmospheric Administration of the United States. It is a floating laboratory designed to do all kinds of important scientific research in remote areas in the open sea. In fact the ship has 7 different laboratory spaces as well as an advanced computer network to support all kinds of research.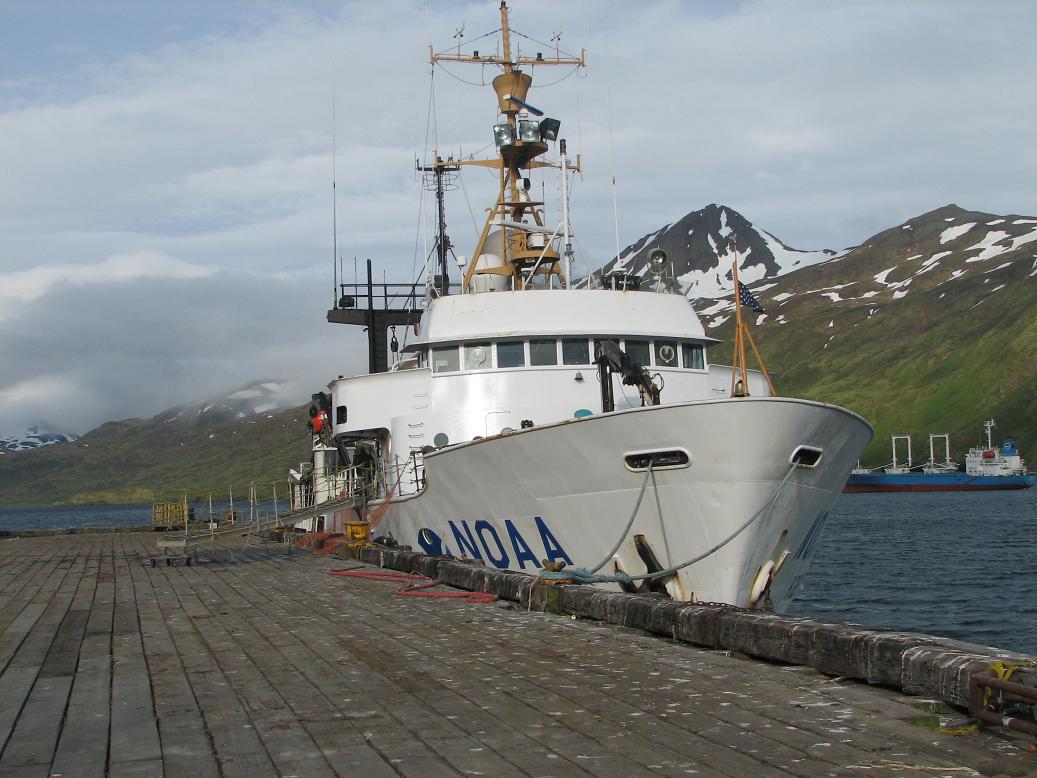 The ship's home port is Seattle, Washington, however it spends much of its time at sea in or around Alaska. MILLER FREEMAN is home to about 25 crew, including officers, engineers, stewards, deck personnel support staff as well as a cat named Rusty. Scientists from NOAA and other research institutions around the world come to stay on the ship to use its labs and equipment to do research on the open sea for varying lengths of time.
Come use this site to join Mr. Tanenbaum as he returns to the ship for a second cruise in the waters off the coast of Alaska. You may also click here to learn more about the ship.