CLICK HERE TO SEND AND RECEIVE MESSAGES FROM MR. TANENBAUM DURING HIS TRIP
Click here to see where the ship is right now!!
From June 1 through June 23rd, South Orangetown Technology Teacher, Jacob Tanenbaum, will travel to Alaska to go onboard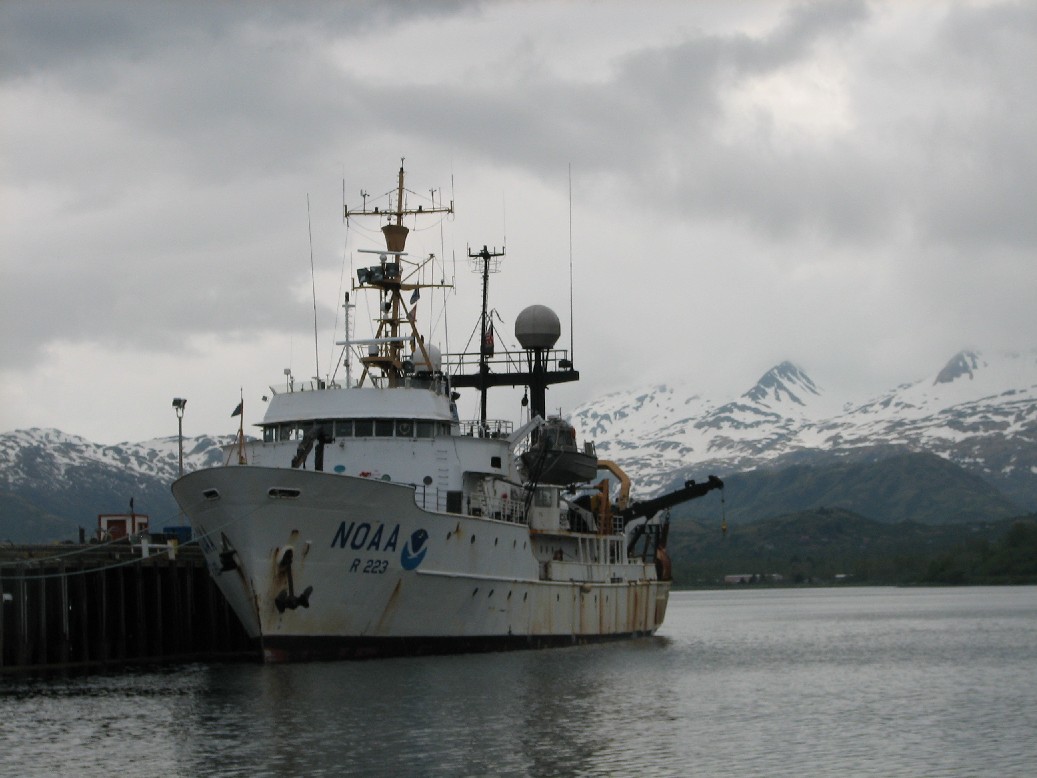 the NOAA Ship MILLER FREEMAN. He will be joining the crew for a cruise in the Bering Sea to investigate a fish called the Walleye Pollock.
The Bering Sea will be an exciting place in June. There will be whales, sea lions, seals, birds and a diverse community of marine life. In the far north in June, there is daylight almost 24 hours a day . When darkness does arrive, very late at night, the stars will be amazing and the aurora borealis, or northern lights, may be visible on some nights.
The buttons above will take you to information about the project in the Bering Sea. The links below will take you to sites where you can check: