Wednesday, May 30, 2007
Home Again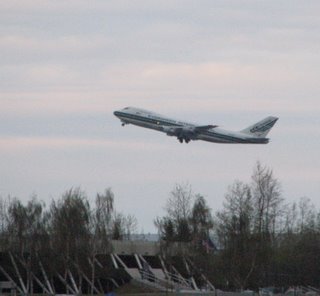 The flight home was easy, but long. I opened my computer to find all your wonderful comments from the last posting. Thanks to all who wrote. I really enjoyed reading what you had to say.
This will be the last blog entry for this project. Please continue to check the website. As I hear about the study from the scientists, I will continue to make updates. Keep checking back to hear about Excalibur's progress.
Thank you to everyone who helped, supported and shared this experience with me. See you all in school.
Special hello to Jo in Sacramento. Take care of those whales for us!

To my fellow TAS – Sorry, we were not near sea-ice this trip. We do have CTD data from the Gulf. I'm back in New York, but would be happy to connect you with the scientists in Seattle if you would like to get more information or possibly a sample.

Best of luck on your cruise.