About the Project
This project began in August of 2006, when technology teacher Jacob Tanenbaum attended the Satellite Educators Association conference in Anaheim California. There he met Annie Richardson, an educational coordinator with NASA's Jet Propulsion Lab. She described how she had constructed a drifter buoy with students from a local high school using equipment from the French Space Agency.
Mr. Tanenbaum and Mrs. O'Brien expressed interest in doing a project with Cottage Lane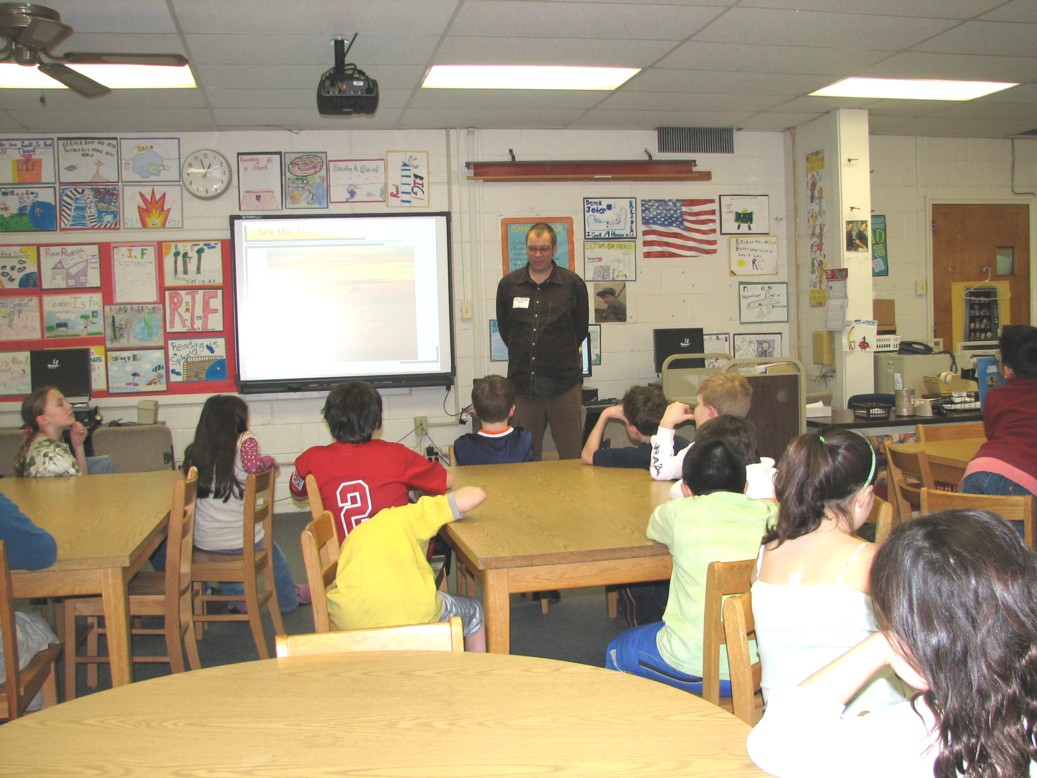 students in connection with Mr. Tanenbaum's next Teacher At Sea trip. After many email and a few conference calls between California, New York and France, our students received a drifter buoy shell and instructions. We were on our way.
At the same time, we also made contact with Dr. Andrew Barklay in Lamont Doherty who advised us on the project and also connected us with scientists and engineers who gave us further assistance. Dr. Andreas Thurnherr, from Lamont Doherty, came to our school and worked with the students on the material we are studying.
Once completed, Mr. Tanenbaum will then take the buoy to Alaska where he will deploy it from NOAA Ship MILLER FREEMAN sometime in late May.
Bon Voyage Excalibur!
This project was truly a collaborative effort between our South Orangetown students and scientists all over the world. We would like to take a moment to give thanks to those who helped us along the way.
CNES, (Centre National d'Études Spatiales ) The French Space Agency (France's equivalent of NASA), which has a program where they provide the equipment for creating a drifter buoy to educators around the world. Thank you to our contacts there Danielle DeStaerke and Fredric Bouchar.
Lamont Doherty Earth Observatory, How lucky we are to have a world class research institution right here in our school district. Thank you to Dr. Andreas Thurnherr, who took his vacation time to come to our school and give an excellent presentation to our students on ocean science. David Gassier who helped us wire up our electronics, Dr. Andrew Barklay, who put us in contact with experts all over LDEO, and to Dr. Bruce Huber, James McIntosh and Patrick Jonke who gave time and suggestions to our project.
Thank you to Anne Richardson at NASA's Jet Propulsion Lab who connected Mr. Tanenbaum with CNES and advised us during the course of the project.
National Oceanic and Atmospheric Administration, and their Teacher At Sea Program, through which the buoy will be released. Thank you to Jennifer Hammond and Elizabeth McMahon who found a cruise that perfectly matched our project,
Thank you to the South Orangetown Central School District Education Foundation for much needed money to complete the project.
And thank you Lynn Gorey, Michael Fiorentino and to all the people around the South Orangetown School district who gave support to this wonderful project.